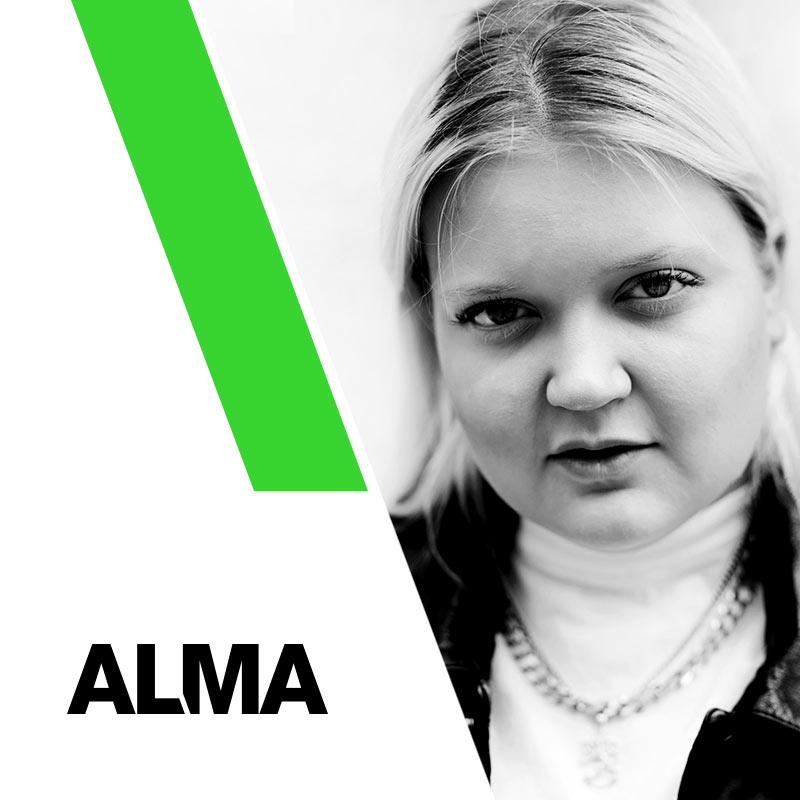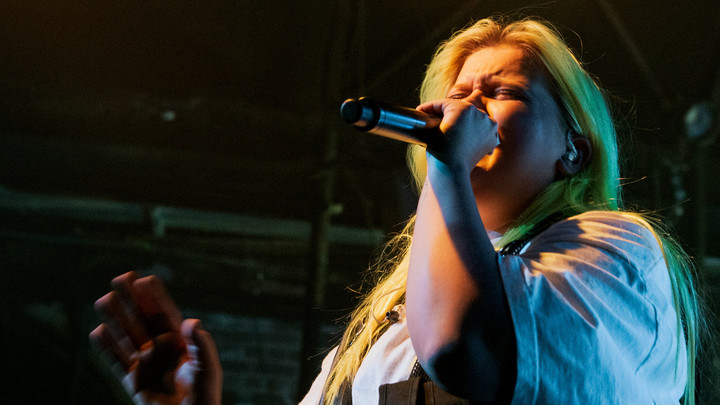 Watch ALMA perform 'Good Vibes' from Heaven in London.
ALMA recently released her 'Heavy Rules' mixtape. Check out her performance of 'Good Vibes,' an emotional banger with lines like, 'Just tell me your sweet lies, and then look at my sad eyes.'
Dubbed the 'Green Queen' by i-D Magazine, ALMA is a growing force in the pop world. A Finnish native known for her trademark green hair and thuggish attitude, ALMA's received praise from Elton John and has worked with a slew of big names from Scandinavian pop star MØ to rapper French Montana.
ALMA's soaring vocals juxtapose her rough-around-the-edges appearance and add to her appeal as someone willing to break and rewrite the rules of what it means to be a pop star. On stage she sing-raps and gracefully stretches out notes over magnetic beats equally influenced by hip-hop and electronica. Performing next to ALMA is her twin sister who dons a shaved head and acts as a hype woman. Flipping appearance norms and expectations is a big part of ALMA's music. She wants you to know she's not interested in catering to any ideal of how someone with a great voice should perform or look.
ALMA appeared on the talent show Idols Finland before getting signed to a label. Her first release was the Dye My Hair EP which dropped in 2016. Backed by a big production video for the breakout single 'Dye My Hair,' ALMA has been in demand ever since the EP's release. Her latest drop, Heavy Rules, shows her flexing her acceptance in the music world with songs like "Legend" and the bass-heavy 'Dance For Me' featuring MØ.
Watch the entirety of ALMA's live performance from Heaven in London.
We were there to catch ALMA's powerful show, which felt like a set full of hits. Watch as a fan comes on stage to dance next to ALMA while rocking a green wig.