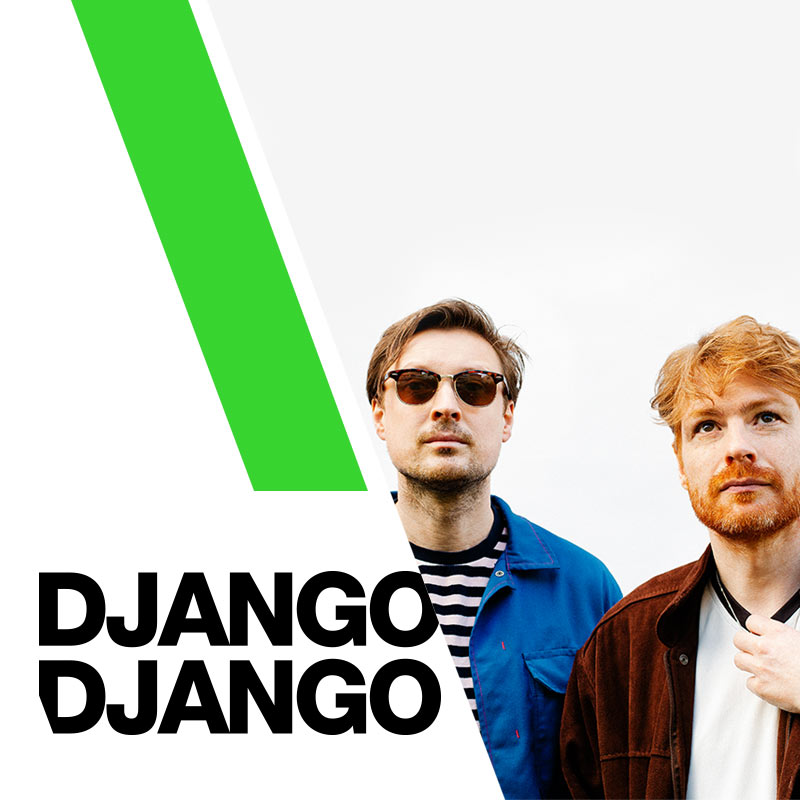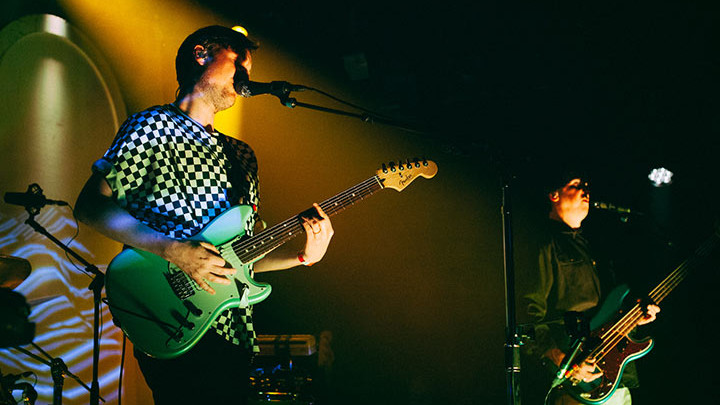 Watch Django Django performing 'Champagne' from The Independent.
Django Django recently released Marble Skies. Check out their performance of 'Champagne' from the album.
With the release of their third record Marble Skies getting rave reviews, Django Django finds themselves continuing to expand their sound. Asking them to define their genre is like asking them to solve an advanced calculus question. The influences and sounds shape-shift and morph from song to song.
Before forming Django Django, Vincent Neff and David Maclean met at art school in Edinburgh, Scotland. They were friendly and spent time in the same pub throughout college, but neither knew they'd end up playing music and touring the world together. It wasn't until moving to London years later that they formed Django Django.
Both Vincent and Dave were obsessed with music from a young age. Vincent was drawn to psychedelic rock and Britpop legends like The Beatles, while Dave was playing trumpet before teaching himself to emulate the sounds he heard from the likes of Rawkus Records and DJ Krush. After linking back up in London and releasing a few tracks on Myspace, the band started to take off. Their self-titled debut record Django Django was nominated for a Mercury Music Prize and certified gold.
Watch the Podcast
Watch the entirety of Django Django's live performance from The Independent below.
We were there to witness their sold out show at the legendary San Francisco Independent, where the crowd packed the venue hours before the show. Watch clips of the band performing favorites from their new record Marble Skies as the SF crowd soaks it in.