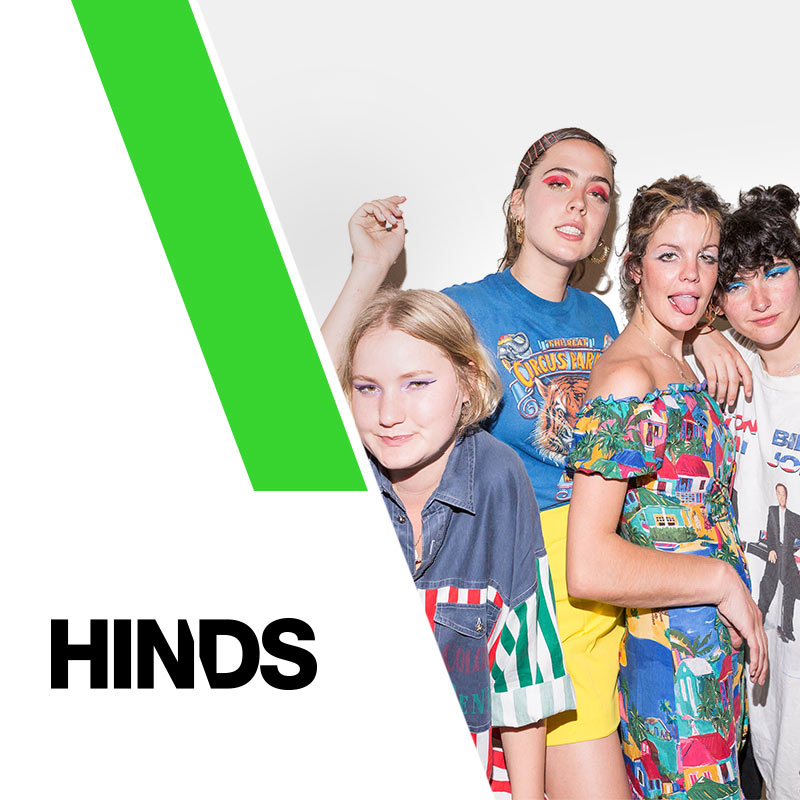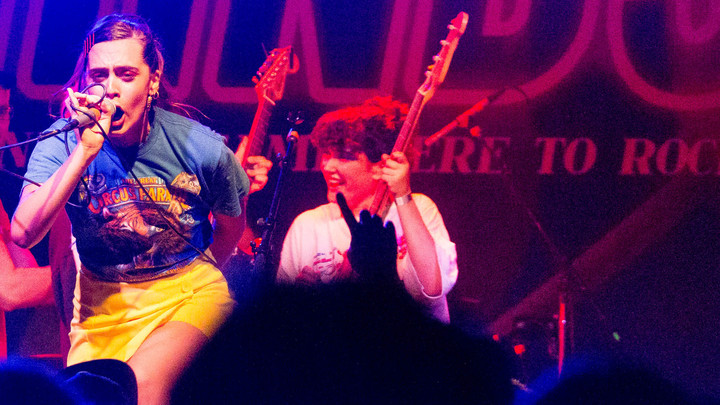 Watch Hinds perform 'Davey Crockett' from The Independent in San Francisco.
Hinds is fresh off the release of their sophomore album titled, 'I Don't Run.' Check out their performance of Davey Crockett.
Originally a duo dubbed Deers, Carlotta Cosials and Ana Perrote, hailing from Madrid, Spain, they met through their musician boyfriends and soon became a much needed female force in the rock scene. They eventually changed their name to Hinds (Spanish for deer) and added another guitar player and drummer to their lineup. Their jangly garage pop and 'girls have more fun' attitude was and is irresistible, and they eventually went from a Bandcamp phenomenon to a signed act in 2014. Since then they've been touring the world with non-stop energy.
Pulling equally from jangle pop and garage rock, Hinds is known for sets that feel like basement parties, no matter how big the venue. They love to talk with the crowd, wooing all with their Spanish accents, and they never shy away from dancing with fans on stage. Beloved by the Indie world for their care-free attitude and style, you'll never catch them without bright colors, over-sized thrift shop tees, or the right sneakers to complement their magnetic smiles.

In 2014 they released their cover of a garage rock classic, 'Davy Crockett' by Thee Headcoats, winning a whole new legion of rock fans. The song appeared on their 2015 EP, 'Very Best of Hinds So Far,' which they followed up with their debut LP, 'Leave Me Alone,' in 2016. Their latest release, 'I Don't Run,' is an exercise in honesty about girl problems – but don't expect anything political. Track 6, 'Tester,' features the lines, 'should I've known before you were also banging her?'
Watch the Podcast
Watch the entirety of Hinds' live performance from The Independent below.
We caught Hinds' live show and were once again blown away by how much fun they have on stage. If you want to see an ego-free, high-energy performance, don't miss this live set from the one and only Hinds.