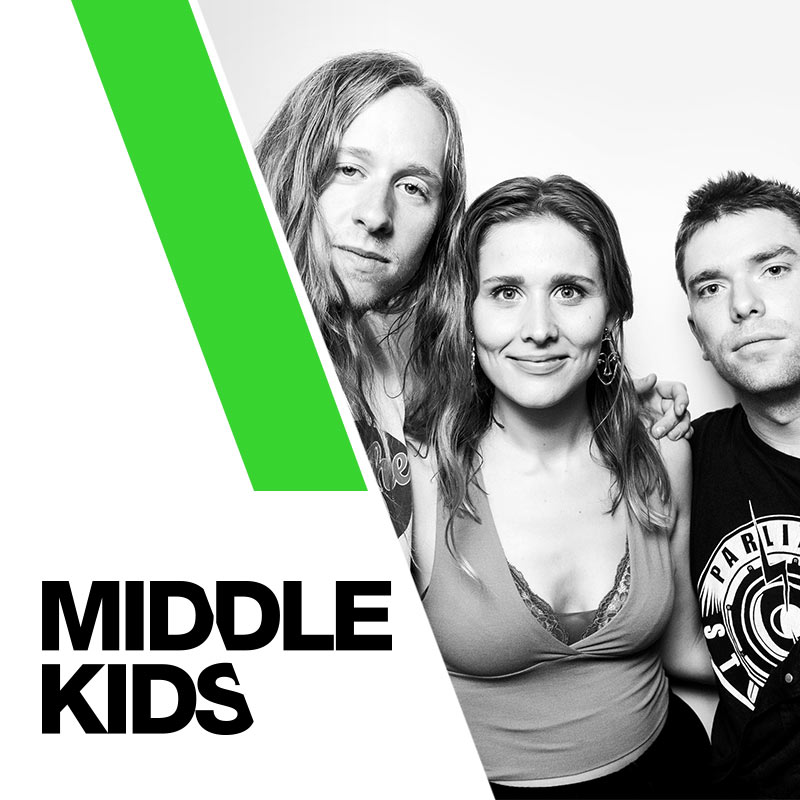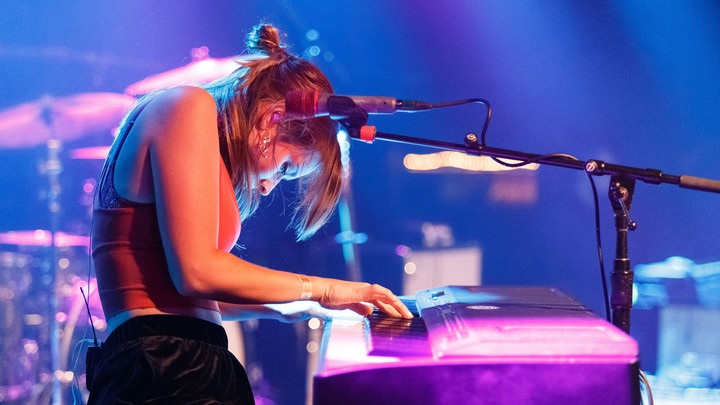 Watch Middle Kids perform "Mistake" from The Independent in San Francisco.

Middle Kids released their debut album, Lost Friends, earlier this year. Check out their performance of "Mistake".

A trio from Sydney Australia, Middle Kids make anthemic indie rock shrouded in doubt-ridden lyrics. The honesty in their songwriting is a large part of their appeal. After all, most can relate to the feeling of being certain about one thing only – that you're just unsure about life.
Middle Kids feature husband and wife Hannah Joy and Tim Fitz with Harry Day on drums. So far they've released two albums on Domino Records, which is a major feat for any indie band, especially considering Middle Kids have only been together since 2015.

MK's popularity rocketed after the release of their 2017 EP, featuring the hit song "Edge of Town", which even received praise from Sir Elton John. Many people have noted MK's sound as "sunburst rock", a sound attributed to their Australian roots, but their new album is far from being just sunshine. The first song on the album, "Bought It", sounds more like a gentle take on heartbreak with a country rock twang balancing out the edgier riffs that finish out the song. From there, the album is full of polished rock songs that somehow combine alternative and arena rock elements to great effect. It's never too rough and never too poppy. One might say, they're somewhere in the middle.
Watch the entirety of Middle Kids' live performance from The Independent.

Tune in to hear Middle Kids' set. Their live sound is much more subdued than on record, bringing to mind shoe gaze rock and 90s alternative at times. It's a mellow yet hypnotizing performance. Enjoy.