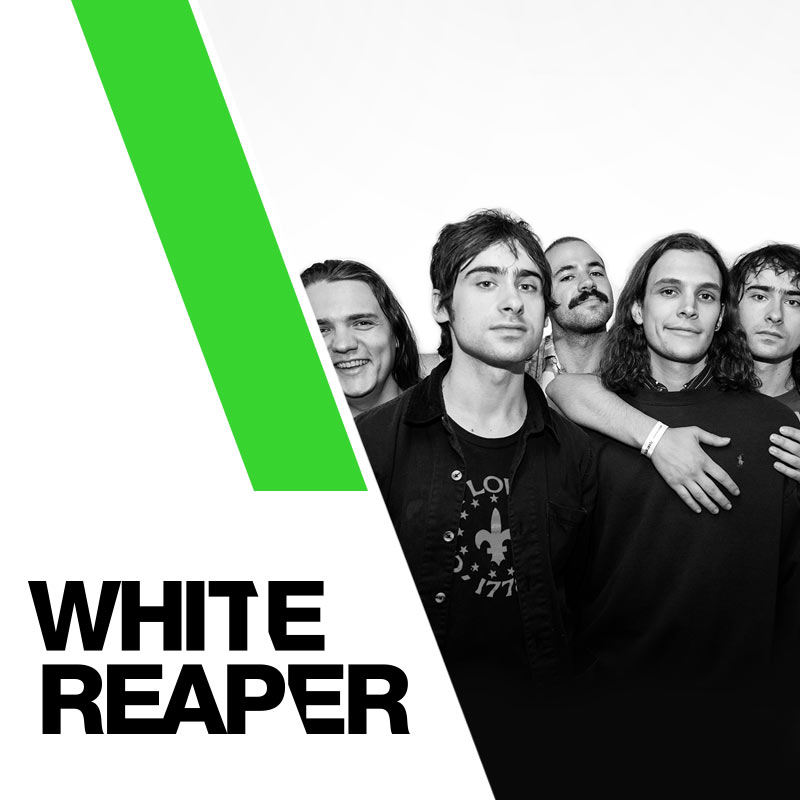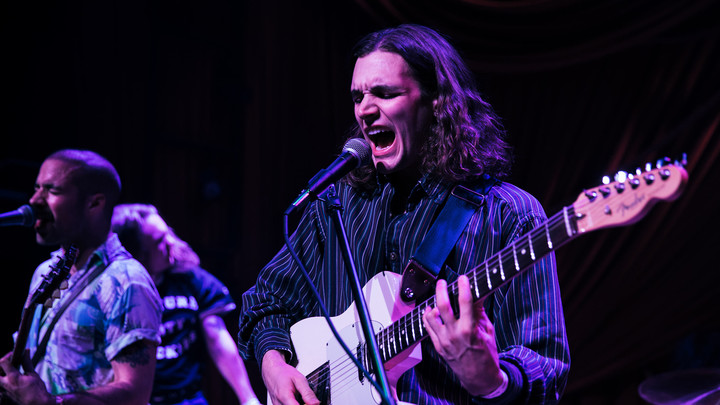 Watch White Reaper perform 'Judy French' from Public Arts.
White Reaper recently released their second LP, The World's Best American Band. Check out their performance of the album's lead single, 'Judy French'.
When White Reaper calls themselves "The World's Best American Band", they're inheriting rock and roll's true attitude. It's a feeling you could say is missing from the majority of modern rock music today. It's all in good fun, but the energy and bravado that White Reaper blasts on stage and on record is greatly appreciated by fans old and young. Fresh off their new release, White Reaper's buzz as a true rock band keeps growing.
Hailing from Louisville, Kentucky, with roots in garage rock and punk, White Reaper consists of frontman Tony Esposito, and members, Ryan Hater, Nick Wilkerson, Sam Wilkerson, and Hunter Thompson. Influenced by everything from Ozzy Osbourne to glam rock, Esposito takes great pride in working on his vocal range, and it's definitely one of the band's highlights. Having formed the band when they were still in their teens, Esposito and twin brothers Nick and Sam released their first single, "Conspirator / The Cut", in 2013 and were quickly signed to Polyvinyl Records before releasing their self-titled, six-song EP in 2014. Recorded over the course of just one week, their first album, White Reaper Does It Again was released the following year.

Their second LP, The World's Best American Band, is a step forward for a band that has no questions about who they are. By working with the same producer, White Reaper upped the ante by adding some arena rock guitar and swagger to bolden their sound. Known for bubblegum hooks, akin to punk greats like the Ramones, their latest single 'Judy French' is a perfect introduction to the anthemic sound White Reaper is proud to deliver.
Watch the entirety of White Reaper's live performance from Public Arts below.
We were there to catch White Reaper's live show. Tune in to watch the crowd lose their minds as White Reaper's arena rock sound comes to life. Crowd surfing, solos, and even some dropped bodies are a normal occurrence throughout this raucous set.