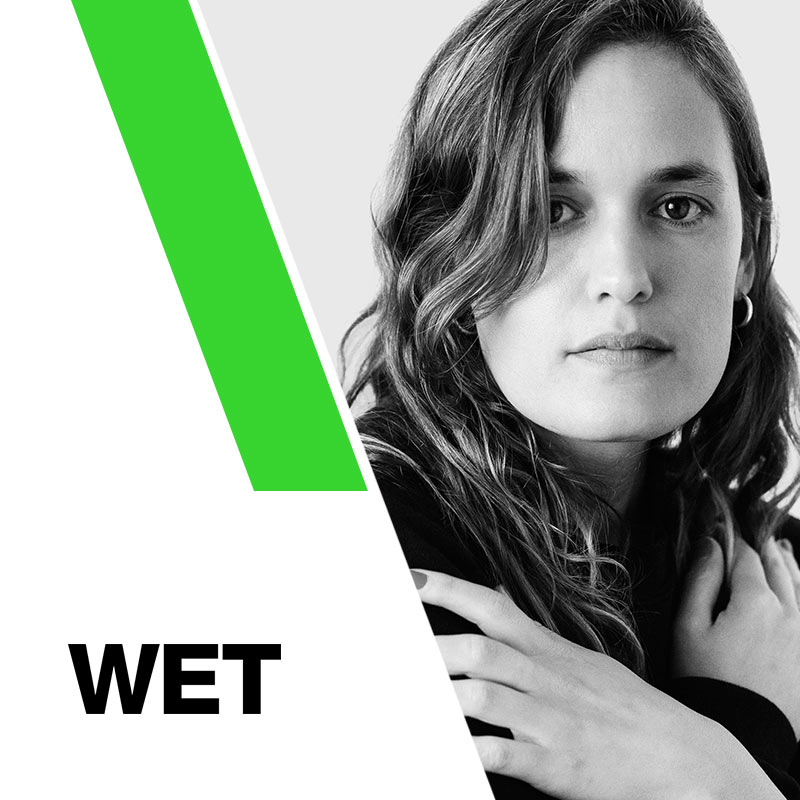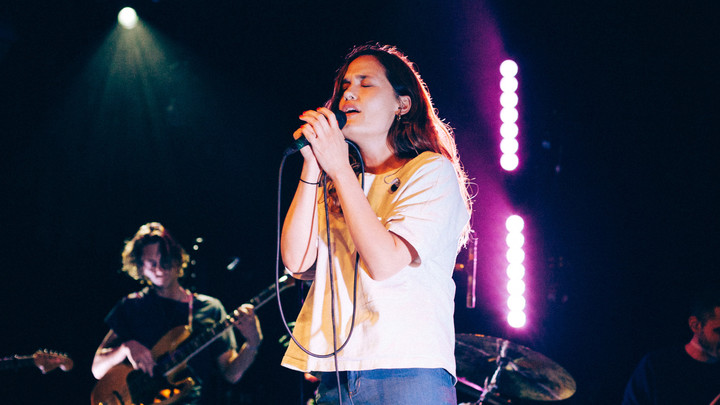 Watch Wet perform 'It's All in Vain' from The Independent in San Francisco.

Originally a trio from Brooklyn, Wet's current lineup consists of Kelly Zutrau and Joe Valle. Check out their performance of 'It's All in Vain', the lead single from their forthcoming sophomore album.

The San Francisco Independent was crowded early for Brooklyn-based RnB pop band Wet's appearance. Touring on the strength of new singles from their upcoming album, Still Run, it's readily apparent the band, specifically lead singer Kelly Zutrau, has garnered an intensely loyal, communal, and familial following. As I entered the crowd, camera in hand, their adoring fans were polite enough to make way and let me in the front row to snap photos, clearing a path for me even. This is a rarity at shows, where a good spot to see your favorite band is something people will usually defend with snide looks, eye rolls, or the occasional elbow.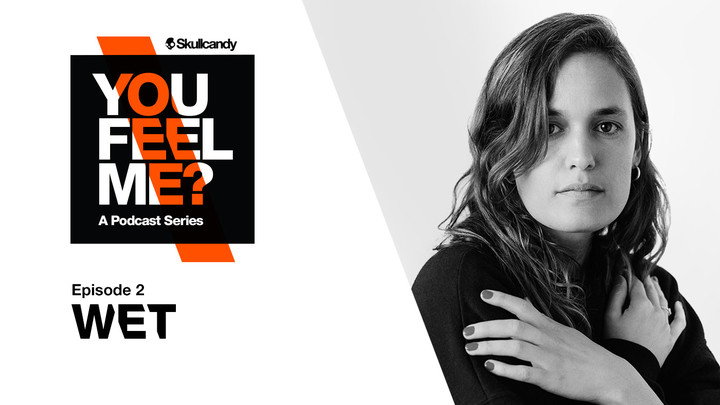 But not this show. A woman next to me immediately struck a conversation with me about why I was there, which I explained before asking "Are you a big fan of Wet?" To which she exclaimed "I love Kelly, she amazes me every day!" A full conversation ensued, whereupon she ended up congratulating me on my recent engagement and following me on Instagram to contact me about future work. Not sure if it was the booze, or the band, but something was making this gathering of people very good-natured. Wet took to the dimly lit stage (more on that later) with a calm focus. Kelly's voice is remarkable live, almost a different beast than on record. Perhaps it was the weeks of touring prior affecting her vocals, but there was a certain grit and depth to her renditions that revealed a new melancholy power to many of the songs. This is a band that will win you over live.

While photographing the show I noticed their elaborate tour lighting set up seeming to miss cues, and generally malfunction (like I said, it was dark…dark rooms make photography a lot harder). After a few songs Kelly took the time to decimate the lights. "I hate these lights" she chuckled, quickly correcting herself "no…NO! Not the house lighting! You guys are doing great." The rectification revealed her experience on the road where Rule #1 is don't piss off the lighting or sound guys. She explained she'd been having a conversation with a friend backstage about wanting to be more honest on stage, and she honestly hates the lights.

I talked with Kelly pre-show for our You Feel Me? podcast. Check out the full interview.
Watch the Podcast
Watch the entirety of Wet's live performance from The Independent in San Francisco.

The crowd ate up every word of banter between songs, and sung along intently with every word Kelly belted out. After a brief encore the most polite audience ambled out of the Independent into a brisk Bay Area night, surely looking forward to the next time the family gets together. Look out for Wet's sophomore release, Still Run, in July.